Reviews
I have more than one bride tell me about the experience of looking at the photos and reliving this day. It makes me so happy to have so many clients coming back to me to tell me about their experience and taking the time to write reviews like the ones on weddingwire which resulted in winning three years in a row Wedding Wire Couple Choice Awards.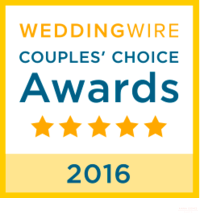 Priscilla said...
"We met Anna at our wedding October 2016 in Los Cabos and she is awesome! In such a short time of knowing her, our wedding pictures couldn't be anymore of a reflection of us. She nailed it! Working with her was a dream. She was so personable and professional with everyone in our wedding party. I am such a shy person and I always need direction in pictures and Anna knew exactly what to do so that my pictures would turn out gorgeous! We couldn't be happier with them. We would highly recommend her to everyone!"
Paris said...
"I don't think I can put into words how great Anna was! From the moment I contacted her and she was willing to "meet us" via videochat to the day of our wedding she made my wedding experience so memorable and comfortable! If you want a photographer that has your best interest in mind and will work with you from beginning to end then book Anna! Every one of my guests even told me how much they loved her! She made sure I didn't feel rushed and she captured our day perfectly! Also receiving our photos quick and our beautiful coffee table book soon after. I can't thank her enough for her services. If I could have Anna photograph every event for the rest of my life. I would! -Paris & Chris"
Barbara said...
"5 out of 5 starts is not enough for Anna and her assistant Crizul. Their photography MADE my daughters wedding! The venue at Sunset Da Mona Lisa was breathtaking but Anna's expert photography skills in bringing into focus everything "Cabo" was fabulous. From the moment we first contacted her to the delivery of the of the photos, Anna was amazing to work with. She answered all of our questions whether they were in email form or in person in a timely and warm fashion. She followed up with timeline questions and had great ideas for photo ops. I cannot speak highly enough about Anna. You cannot go wrong hiring this young woman for your photo shoot. Not to mention her prices are very reasonable."
Janelly said...
"Anna was amazing!! It was a pleasure and so much fun working with her for my wedding. She is so professional and committed to her work and has a very creative way of capturing the perfect moments. It was more like having one of your friends as a professional photographer... she made us both feel so comfortable in every moment. When I saw our wedding pictures I was truly blown away , they are absolutely perfect! I highly recommend Anna if you're looking someone special and unique!"
Rachel said...
Anna was absolutely wonderful. The pictures were beautiful and showed our personality. Although we had a small event, Anna treated us with care and respect. She was also a great value, we couldn't have asked for better photos showing our special day!
Courtney said...
Anna was absolutely amazing! We came to cabo for our one year anniversary and wanted some photo redo's as we weren't pleased with our actual wedding day photographer. Anna was so fun and made us feel right at home. Her pictures were stunning and are blown up hanging around our home here in the U.S. I definitely recommend her as she is pure talent. You won't be disappointed!
Maria Elena said...
It was a pleasure working with Anna for my wedding in Cabo San Lucas. She was very familiar with our venue and knew all the perfect spots for beautiful photos. She was professional, calm and patient with all my guests, wedding party and with me as I was struck with wedding day nerves. Anna was with us most of the day, taking pictures before, during and after the ceremony as well as reception. I completely love her style as her pictures don't look fake, staged or cliché. She captured all the family and friends shots that we needed and then we were left with plenty of time for creative, romantic and artistic shots as well. She was able to capture and re-tell the story of our wedding day in all the photos in an artistic way. Anna's patience, professionalism, skill, and artistic eye were all deeply appreciated. Everyone who sees our wedding album loves the photos. Her photography is highly recommended and I would certainly hire her again.
Eric said...
Anna is an enthusiastic, professional, and hardworking photographer in the beautiful Cabo area of Mexico. She is extremely easy to work with and brings a fun energy which is what you want at a wedding! Before the wedding date, she asked all the right questions about the bride, groom, wedding party, and location. I could tell she was very thorough and organized. On the wedding date she and her assistant photographer spent the entire day with us, getting all the right angles. Most importantly she made my wife look beautiful! She went above and beyond her duties as she made sure to catch all the last party shots even though it was past her contract. Very much appreciated. The digital delivery of the photos as timely and well done. We really love Anna's style as it is natural and not too processed. She captured all the perfect moments that we'll remember forever. Anna gets our highest accolades!
Georgia said...
Anna was the best. She had vision, creativity, a positive attitude and best of all flexibility. She was highly recommended to me by my wedding planner, Christina Mattos (Cabo Beach Weddings), who has worked with the best. I was planning my wedding from Colorado and only had communication with her through phone and email. She would respond mostly within an hour if not within minutes. One of the most important things she did was that she made sure she got shots of our First Look with just my groom and I which made it an extra personal experience, capturing the true emotions we felt. She got formal pictures and candids of my friends and family. Her price was more than reasonable. In fact, if we knew then what we now, we wished we had her the full 8 hours instead of the 6 we went with. She is more than worth it. Our pictures are gorgeous. We are still having problems choosing which ones to get almost a year later! You won't be disappointed if you go with Anna. Promise.
Mollie said...
There is not enough good things I can say about Anna. She MADE our wedding come to life. We first met her during our engagement pictures shoot and we right away felt so at ease with her. We had the best time taking these pictures on the beach and in downtown and the pictures reflected our pure bliss. It can be hard to get men comfortable taking pictures but my husband loved Anna's energy and felt right at home with her. The day of the wedding, Anna and her crew were 100% perfection. Our parents were so impressed with Anna's sweet natured disposition which isn't easy with such a large and demanding wedding as we had. She was able to capture moments and expressions that gave us goosebumps. She is the BEST!!!!
Alyssa said...
Anna was an absolutely pleasure to work with. Asked all the right questions to get the best photos that we would want to keep forever. Just an overall nice person as well. I would highly recommend her to anyone :)
Jennifer said...
Anna was very professional and attentive to our personal wants/needs, but also very personable. It seemed like we had known one another for years. We really enjoyed working with her.
Shirley said...
Hey everyone, I hired Anna for a wedding in the Baja California region of Mexico and she was really wonderful to work with. Some of my photos are currently on her homepage. Feel free to contact me if you have specific questions or would like a reference. Anna is very professional and has a great energy about her and when you're in the midst of wedding planning and on the day of your wedding, that's the type of person you want to surround yourself with. I had a somewhat complicated setup with multiple locations and also day and night photography that was required. She was prepared for it all! I live in New York City and planned my destination wedding over email and our communications worked out well. She was also a pleasure during the post production. She returned our photos quickly and they looked really beautiful. We have a couple of them framed :) Happy to share pictures - just email me. I highly recommend her services!
Beth said...
Anna was delightful to work with! She shot our engagement session while we were vacationing in Cabo and made us very comfortable. She would say the perfect thing at that exact moment to make us smile and become more relaxed. She has a wonderful artistic vision and our photos turned out beautiful. Her turn around time is fantastic! We are really looking forward to her coming to Miami to shoot our wedding in April!