Reviews
I have more than one bride tell me about the experience of looking at the photos and reliving this day. It makes me so happy to have so many clients coming back to me to tell me about their experience and taking the time to write reviews like the ones on weddingwire which resulted in winning four years in a row Wedding Wire Couple Choice Awards.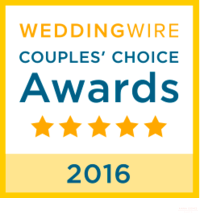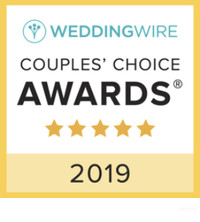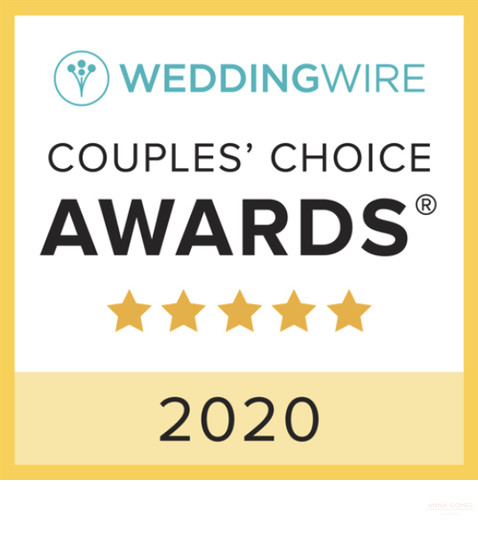 Kelsey , married on 06/16/2019
Best Photographer Ever!
Anna is an amazing photographer & person to work with. She is very professional but also just the best person to be around during such an exciting day in your life! We are so thankful that Anna was listed as an approved vendor at our resort since that is how we initially found her. She was our first choice based on her photography style which speaks for itself & her personable bio she has on her website! She is very prompt with her responses via email, and when we met her during our wedding planning trip, we were so pleased with our choice for her to photograph our special day. Leading up to the wedding, Anna sends helpful questionnaires to get you know you as a couple, learn important details about your wedding, and to finalize the timeline. Her organization skills are impressive which makes the wedding day go as smoothly as possible! When we saw Anna again on our wedding day, she got right to work! She is also such a positive & calming person. Getting my makeup done wasn't going as well as I had hoped which caused me to get a little behind schedule, but Anna went above & beyond and reassured me that everything would be ok and did what she needed to do to get her initial shots of the wedding details. Her choice for the second shooter was also amazing & he was great to be around as well. They made a great team making sure all the important moments were captured. Anna is also very enthusiastic & organized when it comes time to take photos of the wedding party & family! We had a pretty large group, but she made sure to get all of the important shots, and she captured the funniest moments from our reception. Anna has a great sense of humor & definitely fit in with our entire wedding group! The photos she captured of me & Richie are all so amazing & there are so many perfect pictures which is such a great thing to have! She gave us all direction when needed but used her creative abilities to capture everything else. Looking back at all the photos, she got all of the important moments from the day with our family & friends, and her images bring back so many joyful memories. The lighting is amazing in all of the photos giving them a polished & timeless look. Getting pictures with our vendors was something else that was important to us, so Anna made sure that happened, and sent all of our vendors photos that were relevant to them after our wedding – another example of her going above & beyond. When we got our photos back a month after our wedding, my exact words to Anna were: "We are already crying tears of joy at the slideshow and laughing at all the dancing pictures. All of the pictures are amazing!! You captured our day so well and we are forever grateful! We shared your photos with our family & friends all weekend and everyone absolutely LOVES all of them! We've gotten so many comments about how you captured the day perfectly & how nice all of the images look." Richie, our friends & families, & I can't say enough nice things about Anna & 1000% recommend her to photograph your special day!
---
Isabela Lemos , married on 05/25/2019
One of a kind!
To say Anna is an amazing photographer is a no brainer - the photos speak for themselves. The main thing I wanted to point out is how amazing of a human/professional she also is!!! From our very first phone conversation, I knew she was the one to photograph our wedding, the most special day of our lives. Her friendlyness, charisma and positive energy are contagious, and make people want to be her friend right away! During the few months before the wedding day, she also showed she was preparing well for the day to come, by sending us emails, questionaires and answering any and all questions to make sure she understood exactly what we wanted! Oh boy and she did!! Beautiful is just an understatement for these pictures - they captured every genuine laugh and hug, beautiful scenery, and important details of our day! When we first arrived in Cabo, we had an in-person meeting to go over more details and explore the resort for the best picture spots. She also prepared a very detailed timeline for picture taking and went over every detail of how the wedding day was going to happen, which made it super stress-free! On the day of the wedding, Anna and her team showed up and I was immediately relaxed knowing they were on top of every detail and had a plan to follow - I got to just enjoy and soak in every moment. We also had a whole lot of fun shooting the photos, she was interacting, guiding us and cracking jokes along the way! My husband and his groomsmen also mentioned having a great time and laughing a bunch when she came over their room for the "getting ready pictures". Anna is funny and just a blast to be around, in addition to being very professional and well prepared. Her team is also amazing and they not only help with the picture taking but also with many other things like telling us where/when to go, fixing the dress, helping put on shoes and even bringing us drinks!
Another plus is that she speaks portuguese (besides perfect english and spanish), which helped a ton in communicating with my brazilian family.
I can't recommend her enough, hiring her was one of the best investments we made for our wedding and we are going to forever cherish these pictures and the great time we had. Thank you so much Anna and team!
---
Alejandra , married on 04/13/2019
Amazing, fun, highly recommend
Anna was amazing on our wedding!!! We loved all the exchanges that we had with her - since initial calls to the end products ... our amazing photos!
Anna has an amazing balancing about professionalism and personal contact.
We certainly recommend Anna, and wish you all amazing pictures as ours!
Thanks Anna!
---
Yvette Fischer , married on 02/16/2019
The Best in Baja
Anna is great! There couldn't have been a better person for the job. Not only does she take AMAZING photos, she has a way of keeping the calm and organizing time the day of the wedding that probably would have fallen apart without her. Her and her team can adapt to any situation and personality in a way that makes the bride, groom and everyone else that day feel comfortable. Leading up the the day she asks questions about the bride's personal preferences and style so that she can give a client what they want. We are so lucky to have found her, and we can relive our memories from that special day for the rest of our lives through her beautiful work. I would highly suggest Anna to any bride to be.
---
Melissa Fischer , married on 02/16/2019
Anna Gomes is the BEST!
Anna did an absolutely fabulous job at my daughter's wedding! She helped to keep us on track prior to the ceremony in a gentle and professional way. Her team was unobtrusive, but somehow managed to capture all the details, even in the dim light after sunset. The resulting photographs exceeded my dreams! My family will treasure them always.
---
Stephanie Keeley , married on 02/03/2019
Felt like part of the family!
Anna did our rehearsal dinner and wedding photos. We are overjoyed with the outcome. If you are looking for someone to capture the true spirit of your event in an authentic, comfortable and enjoyable fashion... Anna is your woman! We cannot recommend her enough. She felt like part of our family and we are so happy we chose her! Thank you Anna!
---
Maura Smith , married on 02/02/2019
Amazing Experience with Anna Gomes!
Working with Anna on our wedding day was an absolute pleasure. She was professional, super fun and put us both at ease right away. The photos are spectacular and we could not be happier with the results. Thank you Anna!
---
Dilara , married on 12/15/2018
Amazing photographer
Anna is amazing! She is very responsive, knowledgeable and super easy going. My husband and I are a little camera shy, but it was not a problem with Anna, it felt like we were hanging out with a friend and taking pictures. Don't get me wrong, she is friendly and nice, but she is not playing around, she had every single detail scheduled, exactly knew what to do where to go next! It made it so easy for us on the day of the wedding! I highly, wholeheartedly recommend her! Pictures came back on our 1 month anniversary and they are soooo beautiful! We look at them all the time!
---
Jessica , married on 12/12/2018
Excellent!
We had the best experience with Anna. She is incredibly talented, professional, creative, positive, and just an overall great photographer. We have the best memories of our wedding and baby moon thanks to Anna! Highly recommend!
---
Jamie Rahaeuser , married on 11/09/2018
Anna is amazing! We love her!!!

Our bridal party and guest made many comments on how great she was the day of too!!! Anna was amazing to work with! Planning a destination wedding can be hard but she made it so smooth. She is also very perosnalable. We highly recommend her and love our photos!!!
---


Kirsten Zienty Huey , married on 11/03/2018
These Newlyweds could not be HAPPIER!!
Where do I begin? In short, Anna is heaven sent and we could not be happier with our experience. She is an incredibly talented photographer and equally adept "people person". And everyone should know this is coming from a perfectionist who is tough to impress.
Photography is a passion of mine and when it came to our wedding, it ranked #1 on my list in terms of importance. Anna delivered. Her lifestyle captures are effortless. She has an eye so keen she transports you back in time through her lens. Her ability to capture these magic moments is rooted both in her raw talent (she is meant to be a photographer) AND her heart. She invested a great deal of time and energy getting to know my husband I before the wedding to ensure our comfort and her flawless execution on the day of. And flawless it was.
Her exceptional communication, solution-oriented scheduling recommendations, thorough attention to detail, natural personality management (ie: I love the camera while Randy is a bit more shy) are unmatched. Anna was our greatest wedding blessing and we truly can't sing her praises enough.
If you are fortunate enough to find one of her openings, secure it. You will thank your lucky stars, good karma, heaven above... and maybe even me ;) for your good judgement.
Anna, if you happen to see this - Warmest THANK YOU from the bottom of our hearts. You managed to make one of the happiest days of our lives accessible whenever we wish. You are truly a brilliant photographer and a gem of a person. Thank you for sharing your gifts.
Much Love, Kirsten & Randy
---
Andie , married on 08/18/2018
Wow! I can't give Ana enough praise. Ana went above and beyond for us. I told her what I wanted and she did that and more and not only was she accommodating, thoughtful and nice she also was very reasonable with her prices. First, I had a bridal shoot, and I told her how I would love to be photographed in front of a classic and timeless church, she found one and took more pictures than I would have dreamed of.
I also wanted to take photos on one of those cute boats in Cabo, near the arch for a trash the dress session and she made sure that it was safe and that I got as many shots as possible with my husband.
The photos turned out great, not only did she retouched my favorite without adding extra cost she also gave me all of the photos she took super fast. She was willing to take cheesy, candid and fun photos without any hesitation. I hate when photographers are not open to your suggestions or are so worried about going overtime that they miss special moments between the couple. I would encourage anyone who is getting married in Los Cabos to shoot her an email and work with her. You will not be disappointed and you will not waste your time and money looking or on someone else who is not as good as she is.
---
Natalie , married on 08/04/2018
Anna is phenomenal!
Having her photograph our wedding was a dream come true. We were already familiar with her beautiful, quality work from my brother and sister-in-law's wedding a few years ago. When we found out that she was available for our wedding my whole family was literally jumping for joy! She has such a warm and kind personality that helps everyone feel at ease. Not to mention her gifted photographic eye, attention to detail, organization, and professionalism. It was so nice to work with someone whom we had complete confidence in to capture our special day. Anna has an authentic love for the work she does, bringing forth memories to be cherished for a lifetime. I wholeheartedly recommend her!
---
Angi , married on 07/05/2018
I honestly cannot say enough about my high opinion of Anna and her commitment to our special day. In a nutshell, she goes above and beyond anything you ask of her. In fact, she goes above and beyond things we didn't ask of her!
Two days before the wedding we were going out to dinner and saw Anna walking the entire grounds scoping out photo opportunities and comparing it to the specific location of the sun at that moment. (We had a sunset wedding so it was critical to get the timing right or it would be too dark in a matter of minutes after completion of the vows.)
In addition to the light timing, she had a game plan for working around the heat. (My wedding gown was heavily beaded and July is hot in Cabo! Not like any other month I had experienced so I was worried the minute I realized I was going to melt in the sunset!!) But Anna was not going to let me melt. She had a game plan that seemed to save me from the sweltering sun at just the right moment yet caught much of the sunlight in each photo.She was MAGIC!!!
I realize it is scary picking a photographer outside of the country for the most special event of your life. (Lets face it, its a leap of faith that feels like a game of Russian-roulette!) I want to assure you that your money, your day, and your memories are all safe with Anna Gomes!!!
---
Chelsey , married on 05/19/2018
From the get go, Anna was a delight to work with! She was very responsive, thorough, and put thought into every little detail. Anna tailored our experience to fit our personalities. My husband is camera shy- Anna knew exactly how to make him comfortable and even have fun! It felt like Anna was apart of our wedding day. She was never overbearing with the camera and she caught so many great moments. She has the best relaxed and happy vibes to bring to a wedding. On top of everything, she does phenomenal work.
---
Chantal , married on 04/21/2018
Anna and her team were just amazing to work with! I had planned a destination wedding from Chicago and had never been to Cabo before. Anna immediately answered all emails and calmed my nerves about booking a wedding photographer without meeting her! On our wedding day her team was professional and helped everyone feel relaxed in an unnatural situation! I am so happy I found her. And on the plus side, we got our photos less than ONE MONTH after our wedding, just unheard of - oh and they are gorgeous! They are definitely more relaxed and less formal which we loved. She really caught us in natural moments. We can't choose our favorites. I can't sing her praises enough. Anyone would be lucky to have her photograph their special event!
---
Cait , married on 02/24/2018
My husband Casey and I love Anna! I was so lucky to have stumbled across her work while looking for a wedding photographer for our wedding in La Paz, B.C.S. Casey and I are from Southern California, and finding Anna was one of the best things that happened for us and the wedding! She is so energetic and funny, laid back and easy too work with. Not to mention her pictures turned out amazing! She also had a wonderful assistant she brought with her on the big day. Anna did not just help with the photography but with a lot of my general wedding questions and timeline as well. I wish I could give her 100 stars! We highly recommend her!
---
Justine , married on 10/21/2017
I would not hesitate to choose Anna Gomes to be your wedding photographer! My wedding was in Cabo, and Anna was responsive, helpful, and professional throughout the entire process. When talking to her for the first time as I was choosing a photographer, we connected very easily due to her friendly personality AND she has the skills to go with it! My husband and I did a short-notice engagement shoot which was SUPER helpful before the wedding day. Anna took us to a few of her favorite spots and made us feel super comfortable and it wasn't awkward like we were expecting it to be. More importantly, on the big day - Anna was always close by (of course) and was a there for me in a few moments of stress which I will always appreciate. Fast forward a few months - the photos are BEYOND GORGEOUS. Everything was captured beautifully. We ordered a coffee table book which we love...everyone comments how great the photos are. We had an amazing venue (The Cape Hotel) and Anna was really excited to be there and wanted to make the photos the best they could be. In her work, that showed.
It can be hard to get good customer/client service these days, so a big thank you to Anna!
---
Brittany , married on 07/14/2017
Love this woman and her talent! She is amazing and captured every part of our wedding day perfectly! We are so happy we picked her and will definitely stay in touch through the years of our journey together! She made us laugh and cry happy tears. She made us feel so comfortable with each other and made us feel like movie stars! She was very professional and such a great person to be around. Wish we could keep her around in our lives every day!!! :)
---
Cheyenne , married on 06/03/2017
Anna never absolutely amazing! She's super fun and outgoing, and loves to laugh just as much as me. My fiancé and I used her for our engagement photos in Los Cabos, and they turned out to be nothing short of perfect! She got us our photos back in less than a week! I do not have enough space to write everything I have to say about her amazing work! Thank you so much for your time and your professionalism. You rock Anna. Thank you so much!
---
Dawn , married on 05/28/2017
Anna was such an amazing photographer to work with on our wedding day. Our photographs truly are an exceptional work of art thanks to Anna's keen and impeccable eye. Anna is a consummate professional and with so many choices, we certainly made the correct one.
---
Debbie , married on 05/19/2017
Anna brought the perfect sense of order and calm when we needed most. When she arrives, you know the wedding has really begun and she handles all of the most important aspects of your day with ease and love. I hope I can find another reason to hire her in the near future.
---
Ashley , married on 05/15/2017
Anna is absolutely the best. Our pictures turned out better than I could have imagined!
Our Experience-
We got married at the RIU Palace in May & my entire photography experience with Anna was great! Throughout the entire process she has responded quickly to all my emails. She was definitely not a photographer that you only hear from once before the wedding, the wedding day, and then once after. You can tell she is passionate about her work! Before the wedding she asked us questions to get to know us and our personalities and took time to ask us what we wanted and what our expectations were. As someone who lives in the area she was also super helpful in letting us know all about the in and outs Cabo. We got a package that offered an additional photo session that most use on a trash the dress shoot but she was more than willing to let us do a sweet couples shoot before the wedding instead. She picked us up at our hotel and took us to some cool spots where we got some amazing photos!! It was great getting to know each other and get comfortable with one another before the big day. I highly recommend this! The day of the wedding she was there while we got ready, for the ceremony, and for the reception. She was great about letting us spend time with our loved ones while quietly snapped photos. We got some great candids and the usual posed family photos. Even the posed photos showed our personality and none ever seemed stiff or boring. She even found a great time to pull my husband and I away at the reception to catch some great lighting as the sun was coming down! After the wedding we got our photos back in about 3-4 weeks and we had access to ALL 900+ photos (no hidden fees). I am not a person who EVER writes reviews (good or bad) but I had to let other brides know just how fantastic Anna actually is. I am so thankful to her and all she did to help make our wedding one of the best days of our lives!
---
Maris , married on 04/22/2017
We got married in Los Cabos in April and are SO lucky we found Anna! She is so talented, easy to work with and incredibly thoughtful. Anna and I chatted on several occasions before the wedding to get to know each other and even shared a Pinterest board for photo inspiration. She immediately made me feel like I was in good hands! Our wedding party was fairly large and very rowdy and Anna kept everyone on track with ease. She did an incredible job of capturing every moment of the day. We have so many "favorite" photos to choose from! In addition to all the beautiful photos, the album we received is stunning. I cannot recommend Anna highly enough. Choosing Anna as your photographer should be the easiest wedding decision you make!
---
Jennifer , married on 11/07/2016
5 out of 5 starts is not enough for Anna and her assistant Crizul. Their photography MADE my daughters wedding! The venue at Sunset Da Mona Lisa was breathtaking but Anna's expert photography skills in bringing into focus everything "Cabo" was fabulous. From the moment we first contacted her to the delivery of the of the photos, Anna was amazing to work with. She answered all of our questions whether they were in email form or in person in a timely and warm fashion. She followed up with timeline questions and had great ideas for photo ops. I cannot speak highly enough about Anna. You cannot go wrong hiring this young woman for your photo shoot. Not to mention her prices are very reasonable.
---
Paris , married on 10/29/2016
I don't think I can put into words how great Anna was! From the moment I contacted her and she was willing to "meet us" via videochat to the day of our wedding she made my wedding experience so memorable and comfortable! If you want a photographer that has your best interest in mind and will work with you from beginning to end then book Anna! Every one of my guests even told me how much they loved her! She made sure I didn't feel rushed and she captured our day perfectly! Also receiving our photos quick and our beautiful coffee table book soon after. I can't thank her enough for her services. If I could have Anna photograph every event for the rest of my life. I would! -Paris & Chris
---
Priscilla , married on 10/22/2016
We met Anna at our wedding October 2016 in Los Cabos and she is awesome! In such a short time of knowing her, our wedding pictures couldn't be anymore of a reflection of us. She nailed it! Working with her was a dream. She was so personable and professional with everyone in our wedding party. I am such a shy person and I always need direction in pictures and Anna knew exactly what to do so that my pictures would turn out gorgeous! We couldn't be happier with them. We would highly recommend her to everyone!
---
Kristian , married on 09/03/2016
I used Anna for our engagement photos back in May 2016. She was awesome! We booked to go to Cabo for my birthday. We weren't planning on having any engagement photos done but figured no better place than one with sunsets and sand. I looked around for local photographers a few weeks before we left and found Anna; she had the style and price we were looking for. She was quick to respond to all emails and was very accommodating. We agreed photos at sunset would be best and she choose a beach location in advance that was close to the hotel and wouldn't be busy. It also had the infamous Cabo Arch as it's backdrop which was awesome. We had wifi at the resort so we were able to easily contact her to confirm time and location. She even picked us up from there! She was on time and ready to go. Although my fiancé and I were feeling awkward about having photos done she was able to give us direction and make us feel at ease. She shot a huge variety of poses for the hour slot we had booked. She was really easy to talk to and gave recommendations for where we should eat in town and what sights to see. We received our photos online in a week and a half! They turned out amazing and I'm so thankful we decided to get them done. I can't thank Anna enough for capturing our engagement and I'm so glad I chose her. I highly recommend her to anyone looking to get photos done in Cabo for any occasion. Check out her website as well as Facebook and Instagram. I still love seeing all the new photos she posts.
---
Marcia , married on 06/25/2016
Where do I even start when I feel like words cant even fully express how I feel about Anna Gomes and her work .
I guess ill start with my name is Marcia and me and husband got married in Cabo on June 25, 2016 and I am literally on cloud 9 because we just received our Stunning, Gorgeous wedding photos back from Anna.
Basically, if you want thee most amazing wedding photos you could ever hope for, Anna Gomes is the photographer you should have!!
I don't quite remember exactly how I came across her work, but I know I had a couple photographers that I reached out to and something about Anna stood out so we went ahead and did a skype meet to ask a couple more questions, and once we met her there was no question that she was going to be our photographer!! Not only did I like her work but after chatting with her, we quickly realized she was the sweetest most easy going person. It was so easy to talk to her and she listened to every question and thought and concern I had. I mean I just cant express enough what a pleasure she is, and you definitely want a photographer that you feel comfortable with to be yourself while they spend your wedding day with you capturing the most special moments. It felt like my amazing talented friend was taking our photos.
I mean, I literally feel like I can keep writing about anna and how amazing and happy I am with her and her work but I guess I should wrap it up sometime, so in a nutshell, whatever amazing wedding photos I could have ever wished for, Anna Gomes Photography delivered that X a thousand.
I got so lucky the day I choose her and I hope you get just as lucky so you can relive every emotion and amazing moment from your wedding day everytime you look at your photos like me. Thanks Forever Anna !!!!
Xo- M
---
Heidi , married on 06/10/2016
I could not be happier with Anna and her second shooter! Our photos turned out better than we had imagined they would. I was fortunate to meet Anna in San Diego while she was in the States for a few days and after that meeting, I knew I could spend my wedding day with her. She was fun, approachable, knowledgeable, flexible - everything you want in a photographer. She gave us the right amount of direction the day of our wedding, but beautifully captured our candid moments as well. I'd highly recommend Anna for any future wedding. She's a true gem and her photos are stunning.
---
Beth , married on 04/02/2016
Anna was delightful to work with! She shot our engagement session while we were vacationing in Cabo and made us very comfortable. She would say the perfect thing at that exact moment to make us smile and become more relaxed. She has a wonderful artistic vision and our photos turned out beautiful. Her turn around time is fantastic! We are really looking forward to her coming to Miami to shoot our wedding in April!
---
Eve , married on 03/26/2016
Ana Gomes is a truly amazing professional photographer as well as a remarkably kind/personable person. My (now) husband and I were planning our Cabo wedding and counted our lucky stars that Anna was available for our date. We immediately booked her because we loved her work. From the very beginning, our correspondence was prompt, comfortable and fun! We booked a two hour engagement session around Cabo and 6 hours on our wedding day. The engagement shoot completely exceeded our expectations with how many diverse sceneries we shot in (4-5) just two short hours. She made being in front of the camera feel so much more comfortable and immediately put us at ease. Our engagement photos are some of our absolute favorites!!
Photos, especially of a wedding, are such a big part of making the wedding memories last a lifetime and we were so honored that Anna was the one to capture our special day. Anna provided a detail timeline for the wedding day and made it so easy for everyone to know where and what to do. She is a one-of-a-kind person and that reflects in her photography. She made us feel so special with her correspondence and her work that we are positive we will work with her again.She listened to what we wanted, totally understood and delivered just that. We recieved all the photos a mere 3 weeks after our wedding and were amazed at the quality and quantity! There are so many to choose from that both our parents couldn't pick just one they wanted framed!
Overall, we could not have had a better experience with Anna. Beginning to end it was incredible and we are so grateful to her for the wonderful pictures we will cherish forever.
---
Shirley , married on 11/01/2015
Hey everyone,
I hired Anna for a wedding in the Baja California region of Mexico and she was really wonderful to work with. Some of my photos are currently on her homepage. Feel free to contact me if you have specific questions or would like a reference.
Anna is very professional and has a great energy about her and when you're in the midst of wedding planning and on the day of your wedding, that's the type of person you want to surround yourself with. I had a somewhat complicated setup with multiple locations and also day and night photography that was required. She was prepared for it all!
I live in New York City and planned my destination wedding over email and our communications worked out well. She was also a pleasure during the post production. She returned our photos quickly and they looked really beautiful. We have a couple of them framed :) Happy to share pictures - just email me. I highly recommend her services!
---
Norma , married on 06/20/2015
Anna is an amazing photographer! She made my husband and I feel comfortable and relaxed during our wedding photos. Our photos came out amazing! You will have no regrets choosing Anna. She's easy to work with, great attitude, and professional. Brides I HIGHLY recommend Anna to be your photographer. You won't have any regrets! and she's budget friendly :) and if you also looking for a destination to have your wedding, pick CABO SAN LUCAS! It's an amazing place to have your wedding!
---
Chris , married on 06/18/2015
Anna, in a word, is a amazing. She has the perfect mix of professionalism with the personal touch you want for your wedding day. Because we were planning our wedding in Cabo from our home in Indianapolis, there were some logistical challenges that required flexibility. Anna met every challenge head on and made everything seamless. We would highly recommend her for a Cabo wedding!
---
Jennifer , married on 05/02/2015
Anna was very professional and attentive to our personal wants/needs, but also very personable. It seemed like we had known one another for years. We really enjoyed working with her.
---
Alyssa , married on 04/25/2015
Anna was an absolutely pleasure to work with. Asked all the right questions to get the best photos that we would want to keep forever. Just an overall nice person as well. I would highly recommend her to anyone :)
---
Mollie , married on 04/18/2015
There is not enough good things I can say about Anna. She MADE our wedding come to life. We first met her during our engagement pictures shoot and we right away felt so at ease with her. We had the best time taking these pictures on the beach and in downtown and the pictures reflected our pure bliss. It can be hard to get men comfortable taking pictures but my husband loved Anna's energy and felt right at home with her. The day of the wedding, Anna and her crew were 100% perfection. Our parents were so impressed with Anna's sweet natured disposition which isn't easy with such a large and demanding wedding as we had. She was able to capture moments and expressions that gave us goosebumps. She is the BEST!!!!
---
Georgia , married on 02/27/2015
Anna was the best. She had vision, creativity, a positive attitude and best of all flexibility. She was highly recommended to me by my wedding planner, Christina Mattos (Cabo Beach Weddings), who has worked with the best. I was planning my wedding from Colorado and only had communication with her through phone and email. She would respond mostly within an hour if not within minutes. One of the most important things she did was that she made sure she got shots of our First Look with just my groom and I which made it an extra personal experience, capturing the true emotions we felt. She got formal pictures and candids of my friends and family. Her price was more than reasonable. In fact, if we knew then what we now, we wished we had her the full 8 hours instead of the 6 we went with. She is more than worth it. Our pictures are gorgeous. We are still having problems choosing which ones to get almost a year later! You won't be disappointed if you go with Anna. Promise.
---
Susana , married on 11/27/2014
The pictures were amazing! She took more than our package called for and sent us the proofs while we were still on the cruise. She cared about getting the best picture possible and had a lot of patience for our large group. I would highly recommend her services to all my friends.
---
Eric , married on 11/01/2014
Anna is an enthusiastic, professional, and hardworking photographer in the beautiful Cabo area of Mexico. She is extremely easy to work with and brings a fun energy which is what you want at a wedding!
Before the wedding date, she asked all the right questions about the bride, groom, wedding party, and location. I could tell she was very thorough and organized.
On the wedding date she and her assistant photographer spent the entire day with us, getting all the right angles. Most importantly she made my wife look beautiful! She went above and beyond her duties as she made sure to catch all the last party shots even though it was past her contract. Very much appreciated.
The digital delivery of the photos as timely and well done. We really love Anna's style as it is natural and not too processed. She captured all the perfect moments that we'll remember forever.
Anna gets our highest accolades!
---
Maria Elena , married on 10/25/2014
It was a pleasure working with Anna for my wedding in Cabo San Lucas. She was very familiar with our venue and knew all the perfect spots for beautiful photos. She was professional, calm and patient with all my guests, wedding party and with me as I was struck with wedding day nerves.
Anna was with us most of the day, taking pictures before, during and after the ceremony as well as reception. I completely love her style as her pictures don't look fake, staged or cliché. She captured all the family and friends shots that we needed and then we were left with plenty of time for creative, romantic and artistic shots as well. She was able to capture and re-tell the story of our wedding day in all the photos in an artistic way.
Anna's patience, professionalism, skill, and artistic eye were all deeply appreciated. Everyone who sees our wedding album loves the photos. Her photography is highly recommended and I would certainly hire her again.
---
Courtney , married on 08/23/2014
Anna was absolutely amazing! We came to cabo for our one year anniversary and wanted some photo redo's as we weren't pleased with our actual wedding day photographer. Anna was so fun and made us feel right at home. Her pictures were stunning and are blown up hanging around our home here in the U.S. I definitely recommend her as she is pure talent. You won't be disappointed!
---
Rachel , married on 07/26/2014
Anna was absolutely wonderful. The pictures were beautiful and showed our personality. Although we had a small event, Anna treated us with care and respect. She was also a great value, we couldn't have asked for better photos showing our special day!
---
Janelly , married on 05/24/2014
Anna was amazing!!
It was a pleasure and so much fun working with her for my wedding.
She is so professional and committed to her work and has a very creative way of capturing the perfect moments.
It was more like having one of your friends as a professional photographer... she made us both feel so comfortable in every moment.
When I saw our wedding pictures I was truly blown away , they are absolutely perfect!
I highly recommend Anna if you're looking someone special and unique!
---